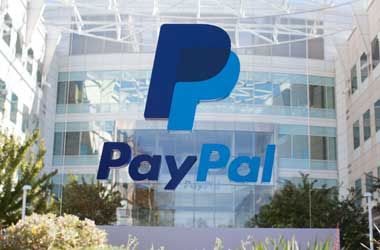 Businesses that use PayPal as their main payment systems are going to be pleased by their new Funds Now feature. With this feature, businesses would be able to receive the money paid to them instantly. Normally, PayPal has a delay of several days before they release funds but now all that has now changed with the launch of the new Funds Now platform.
Funds Now will be available to all companies that are in good standing with PayPal, which means that these businesses should not have any complaints recorded against them. The initial rollout will be in the UK, the United States and Australia. PayPal has already successfully completed an initial test run of the service for 1 million customers. FundsNow will apply to all payments made via PayPal, with no upper limit set on the payment.
This is a big improvement for PayPal and the businesses that depend on the payment processor. PayPal has had complaints about payment delays before, which can be bad for businesses. The longest delay recorded was 21 days and any business owner knows that unnecessary delays like this can hurt their bottom line. With Funds Now, businesses in these three countries can eliminate such delays and ensure they run a smoother operation.
PayPal says that suspicion of fraud will result in a delay as the company will put a stop to the payment for some time while it investigates the allegation. Furthermore, if any fraud complaints pop up against a business, the Funds Now feature will be taken away from them – which is a tap on the shoulder for these companies to keep their records clean.
Boost For Online Businesses
One of the main worries for an e-business is the delay before the funds get released to them. With PayPal's Funds Now, they might be encouraged to have customers use PayPal for all payments in the future. PayPal is not the first to implement an instant settlement feature though. Its competitor Stripe launched one back in 2016.
The main reason for the transaction delays when releasing funds is that a payments processor like PayPal would like to ensure that it is not being used for fraudulent or other criminal purposes. The checks usually take a few days but things will now speed up.
Additionally, PayPal recently acquired 'Simility', a start-up focused on AI-based fraud and risk management. Instead of people checking for fraud, the technology that 'Simility' brings to the table can possibly help speed things up.
This new feature can only grow PayPal's userbase. The payments processor is already the biggest processor on eBay while its main source of revenue is online business transactions. With more businesses potentially opting to use it in the future, PayPal's FundsNow platform is expected to be a game changer for the company.