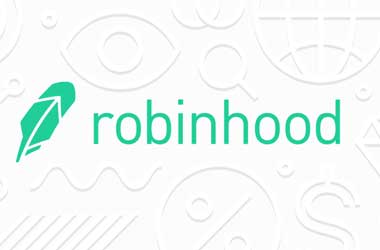 Robinhood surprised the trading market when it decided to charge zero commission fees on its trading app in the United States. This strategy encouraged many Americans to download the trading app and start trading. Since the Robinhood app brings with it little risk and is easy to use, it has quickly grown in popularity in the US. 

A number of other trading apps quickly followed Robinhood's marketing strategy and started offering zero commission fees. Now, Robinhood is set to change the trading scene in the UK as the company has confirmed that it once again offer zero free trading in the UK.

Waiting List For 2020 Opening

The company has announced that it will soon be opening a waiting list for its app ahead of its full launch in the UK in 2020. The company already has broker authorisation from the Financial Conduct Authority (FCA) and it is laying down the foundations already for a successful UK entry.

Robinhood stated that they were taking their success from the US market and bringing it to the UK to provide UK traders with a world class trading experience. The app is expected to be ready in early 2020 and UK customers should be able to trade with the app before Q1 of 2020 is over.

However, even though there is a lot of market enthusiasm for Robinhood, it does not mean that its UK launch will be easy. The UK is already home to many fintech companies that followed Robinhood's lead and offer zero free trading. 

Big names like Monzo, Revolut, and Starling have a solid customer base and it will make it tough to penetrate this established market. The rise of these online banks is mainly because they were marketed by word-of-mouth, with people recommending them to friends and family, which is the same formula as Robinhood uses.

No FX Fees For Robinhood

It is not just these established trading apps that present a challenge to Robinhood. London is one of the world's biggest financial centers and many brokers are making their home in the UK. This includes big names like Hargreaves Lansdown and more recent competitors like Freetrade. However, Robinhood does see an opportunity in targeting a demographic that does not invest much: millennial's who think trading is expensive and complicated.

As for its 2020 rollout, the company plans to eliminate foreign exchange fees when trading between two currencies. Conversion will be done at mid-market rates though. With Robinhood, users can start trading with a minimum of £1. For that amount, they will have access to 3,500 US stocks and over 1,000 international stocks for their potential trades.