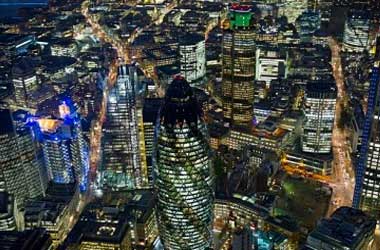 Though the UK is still in the middle of its Brexit-fueled chaos, London is still able to deliver when it comes to financial investments.
London & Partners and Innovate Finance carried out research which showed that London has overtaken New York to take over the number one spot for fintech investment deals. As of September 2019, there have been 119 fintech deals in London while New York only has 101.
With the two top spots taken, San Francisco is in third place with 80 deals. Beijing and Singapore take the distant fourth and fifth positions with 24 and 23 deals respectively.
London's position also comes with the fact that it received a whole lot of investment money. According to the report, London got over $2 billion in investment through these fintech deals in the first eight months of 2019.

CNBC Television

These numbers show that, despite the doom-saying surrounding Brexit, London should still be able to function as a powerhouse even after it leaves the European Union. The number of fintech investments mean that many investors are staying confident in London's ability to stay relevant in the global financial scene.

The research was gathered based on data collected from Pitchbook which is a private capital markets research company. The report says that the focus continues to remain on London which continues to serve as an important base to some of the biggest players in the fintech industry.  

In a statement, Laura Citron, CEO of London & Partners, said
The financial technology sector is diverse, creative, cutting-edge and innovative – these very qualities are shared by London – and Londoners. The report shows London is leading the world in terms of the number of FinTech deals and the investment across Europe. With no signs of slowing down, the FinTech community reflects the unstoppable nature of our city.

London Has Innovative Fintech Companies

The report also reveals other interesting information which puts London in a good light when it comes to fintech investment. Though the US still holds the top spot when it comes to total investment raised from fin-tech startups ($9 billion), analysts argue that London has a more advanced and innovative fintech industry.

Financial analysts say that fintech innovation in the EU is a lot more advanced than the United States and London leads the pack in the EU with Germany taking second place.