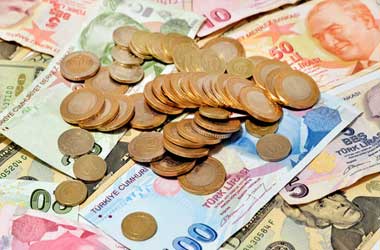 The Turkish lira fell to a historic low of 8.97 per US dollar on worries about the legitimacy of monetary policy and a rising US currency. Following President Tayyip Erdogan's demands for lower benchmark interest rates in a nation where inflation exceeds 19%, the Turkish Central Bank cut its benchmark interest rate by 100 basis points to 18% in September.
Nonetheless, Governor Sahap Kavcioglu stated that policy was rigorous enough to keep price increases in check in the fourth quarter. Meanwhile, the US dollar continued at a one-year high, owing to concerns about rising oil costs and worldwide inflation, and also anticipation that the US Federal Reserve would tighten policy.
Due to currency weakening, Turkey's consumer price inflation increased to 19.58% year-on-year in September 2021, the highest rate since March 2019 and higher than the central bank's target rate of 18%. Nonetheless, the inflation rate was somewhat lower than the market's estimate of 19.7%. Food and non-alcoholic beverages (28.79% vs. 29% in July), transportation (20.21% vs. 21.76%), housing and utilities (20.97% vs. 19.30%), furnishing and household equipment (23.27% vs. 22.91%), and hotels, cafes, and restaurants all experienced increases (23.27% vs 21.48%). Annual core inflation, which is devoid of volatile goods such as energy, food and non-alcoholic drinks, alcohol, tobacco, and gold, rose to 16.98% in September, up from 16.76% in August. Consumer prices rose 1.25% on a monthly basis, falling short of forecasts for a 1.35% increase.
The Istanbul Chamber of Industry Turkey Manufacturing PMI dropped to 52.5 in September 2021, down from 54.1 the earlier month, indicating that growth in the industry would decelerate towards the conclusion of the quarter. Output and fresh orders increased for the fourth month in a row, although at slower rates, as companies increased their personnel numbers in response to attempts to boost capacity.
Notwithstanding this, work backlogs grew for the foremost time since July 2020. Input costs have soared significantly as a result of currency weakness, rising raw material costs, and supply constraints. As a result, manufacturers proceeded to quickly increase their respective selling prices.
Notwithstanding the bleak economic statistics, there is some cause for optimism. Turkey's economic optimism index rose by 1.6% to 102.4 in September 2021, up from 100.8 in August, a historical high since April 2018. Service providers' sentiment increased (117.8 vs 116.1 in August), merchants' sentiment climbed (115.6 vs 110.3), manufacturers' morale grew (113.3 vs 112.2), and consumers' confidence strengthened (79.7 vs 78.2).