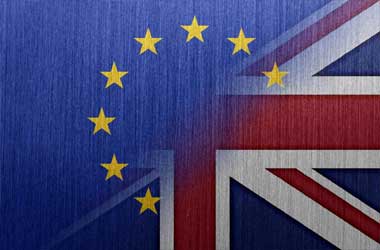 TheCityUK, the lobby for Britain's financial services sector has said that there is no other method available that would provide as much influence to Britain as having a European Union (EU) membership. It stated that all other alternatives were second best and would endanger the competitiveness of the City of London's finance sector. However, theCityUK also sent on to state that exiting EU would not be disastrous for the country's economy.
A report released by the lobby focuses on the consequences of Brexit, the term used to describe the exit of Britain from EU. The report stated that a separate agreement covering financial services between Britain and the EU was possible but what it would entail was uncertain. According to TheCityUK, negotiations on such an agreement would take a long time and Britain could become a sort of off-shore centre for the Eurozone.
Britain will vote on June 23 on whether to remain in EU or exit it. In case the country votes for an exit, it is expected that some of the initial impact could be addressed during a two-year negotiation period on exit terms. The lobby stated that the biggest worry would not be job losses but the impact on foreign direct investment into UK.
In a statement, Chris Cummings TheCityUK Chief Executive said,
I don't think we would see a huge movement of jobs immediately, but what would worry me greatly is that foreign direct investment doesn't arrive. I don't think all businesses that would leave the UK would end up in Paris or Frankfurt. I think quite a share would go to New York and Asia, with Europe as a whole losing out.
TheCityUK which supports remaining within EU pointed out the disadvantages of options other than membership. One such option is to paying the EU for access to its single market while having no influence over the financial rules.
The financial industry as a whole in Britain has supported staying within EU. Banks in London have been publicly warned of serious consequences in case of a Brexit and in return have contributed significantly to the campaign to called Britain Stronger in Europe. The City of London which is the financial district's municipal authority has also made a statement of support last week for remaining in the EU.
London mayor Boris Johnson is however supporting Brexit, saying that the chance to exit is a golden opportunity for Britain. The finance industry forms close to 12 percent of Britain's economy and is the biggest contributor of tax revenues, paying 66 billion pounds ($93.75 billion) a year in tax.