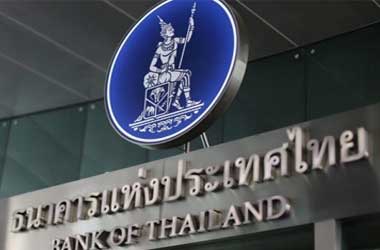 Thailand has released its preliminary roadmap for Project Inthanon. This project will see the launch of a central bank-backed- digital currency. This is a bold move from Thailand who will also set up a Central Bank for the launch of the central bank digital currency (CBDC) initiative.
The Bank of Thailand (BoT), which is the country's central bank is not going to be doing this alone. The roadmap indicates that they will be working with eight other banks to use Corda, R3's distributed ledger technology (DLT) platform, to create a prototype network that will allow for cross-bank domestic transfers using CBDC tokens. The plan is for this infrastructure to be in place in case further disruptive technologies like blockchain become more popular.
With a ready structure in place, the Thai financial network should be able to integrate future developments smoothly and easily. It will also help remove any inefficiencies in the current system.
Project Inthanon has been on the drawing board for some time now. People first heard stirrings of Inthanon back in June earlier this year. It was announced by BoT governor Veerathai Santiprabhob during a financial summit in Singapore.
Bloomberg Live
The two leads on the project are the BoT with R3 as its main tech partner. Most of the other partners are domestic banks in Thailand. Inthanon is following the lead of similar projects being experimented on by other central banks in Canada, Singapore and Hong Kong.
Rapid Development
In a statement, the BoT said
Building upon the findings and outcomes from Phase 1, the project participants aim to further develop the capabilities of the prototype for broader functions including third party funds transfer and cross-border funds transfer
There has been some success in this particular field at least. The Singaporean Project Ubin finished its Phase 1 in 2017. Ubin was an attempt to create a digital form of the Singapore dollar on a blockchain network. As of June 2017, Ubin has used a private Ethereum blockchain network to issue digital tokens.
Inthanon will be undergoing some robust testing measures to ensure that it will run correctly. Right now though, the BoT and the other eight banks are collaborating on the initial designs that will be tested. Some of the features that will be given a look at will include risk management and a way towards creating liquidity in savings. It is expected that the testing will be done by March 2019.