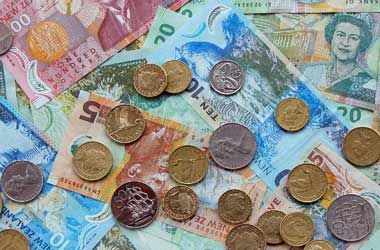 According to the Business New Zealand, the Performance of Manufacturing Index decreased to 26.1 in April 2020, from 38 in March 2020.
The reading reflected the lowest level in manufacturing activity since the series started getting published. All five sub-indices contracted further.
While production plummeted to 19.8 in April, from 31.4 in March, fresh orders slumped to 17.8 in April, from 36.6 in the earlier month. However, employment eased slightly to 41.20, from 44.90.
Going forward, 89.7% of survey respondents gave negative opinion, primarily due to the pandemic and related lockdown.
Catherine Beard, BNZ's executive director for manufacturing, opined that the decline in manufacturing activity was expected as the country was in a state of lockdown for a major portion of March and entire April.
Today, the country's main stock index opened on a positive note, as investors expect a reasonably quicker economic rebound, amid fear of a second wave of Covid-19 outbreak.
WTI (West-Texas Intermediate), which opened in the negative region today, has recouped losses to trade at $27.84 per barrel, reflecting a gain of 1.02% from prior close.
Crude prices are on course to post third successive week of gains as production cuts announced by OPEC+ and Russia has given some relief to the oil markets.
The International Energy Agency has forecast a decrease in oil consumption by 8.60 million barrels per day, lower than earlier month outlook of 9.30 million barrels per day. Over that, the Paris-based institution predicts that crude supply would plummet to a nine-year low in May.
Elsewhere in Mexico, the country's central bank (Banco de México) trimmed its overnight interbank interest rate by 50 basis points to 5.50% during its May meeting, as broadly anticipated.
Legislators underlined that inflation risks, financial markets and economic activity due to coronavirus pandemic remains the core challenge for the economy and monetary policy.
The Bank revealed that annual headline inflation fell from 3.25% to 2.15% in March-April 2020 period, with economic activity shrinking considerably in the first quarter of 2020.
The total number of Coronavirus infected cases across the globe exceeded 4.40 million, including 300,000 deaths and roughly 1.60 million recoveries.
In the US, confirmed cases of Covid-19 disease crossed 1.40 million, mirroring over 33% of the worldwide aggregate. Russia is also badly affected with 252,245 confirmed cases.
It is followed by the UK (234,431) and Spain (229,540). Likewise, the US has recorded maximum number of deaths (85,066), followed by the UK (33,692) and Italy (31,368).