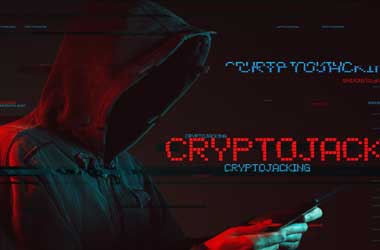 A recent study by Citrix has revealed that more than 30 percent of all UK businesses were hit hard by crypto hackers this July. This time it was the spread of malware that allowed them to use the processors of the infected computers to mine for cryptocurrencies.
Citrix, a software provider carried out a study surveying 750 IT executives across the United Kingdom.
This type of malware works by getting website visitors infected through JavaScript.
The result is that a computer then becomes a node in a network of cryptocurrency miners. It would mean less reliance on ads for revenue. The hijacking would add up depending on the number of visitors to a site. If a site has a lot of visitors, the small contributions of each to the hash power can add up.
Further research shows that 59 percent of UK businesses detected cryptojacking malware on their computers when they did scans of their systems. A majority of these discoveries were during the past six months when cryptojacking became a popular option for many sites. The infiltration of cryptojacking into business computers has continued to increase in the UK and now appears to be a major threat that corporates must address.
On the surface, cryptojacking seems relatively harmless since it only borrows a bit of the processing power of a computer. However, long-term exposure can result in damage to the computer. One of the most significant effects is that it can slow down the processing speed of a computer because it borrows it for cryptocurrency mining.
A particular version of the malware called "Loapi" is especially concerning. Target at Android devices, it is very aggressive and can potentially damage the hardware of the infected device. It can also be repurposed to do a variety of activities that can be detrimental to the user. The trouble with cryptojacking is that it is naturally stealthy. Many companies are having a hard time finding hijacked computers with only 16 percent detecting their presence because of slowed down performance.
Other Scams
Cryptojacking is not the only source of cryptocurrency fraud plaguing UK businesses. During the months of June and July, the UK's ActionFraud have announced losses of over £2 million. This is mostly from scams that are associated with investing in cryptocurrencies and crypto mining.
In a statement, Pauline Smith, ActionFraud Director for the National Police said
It's vital for anyone who invests or is thinking of investing in cryptocurrencies to thoroughly research the company they are choosing to invest with. The statistics show that opportunistic fraudsters are taking advantage of this market, offering investments in cryptocurrencies and using every trick in the book to defraud unsuspecting victims.