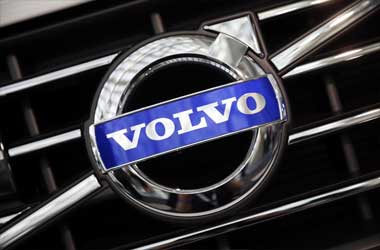 The stock of Swedish automaker Volvo (OTC: VLVLY) hit a new 12-month high of $17.036 last Friday.
One of the main reasons for the appreciation in the share price is the 20% increase in operating margin in the fiscal 2017 first-quarter results reported a month ago.
That resulted in a 27% y-o-y increase in the net income. Additionally, as detailed below, there are few other impressive developments, which make us believe that the stock's uptrend is not yet over.
The Gothenburg-based company reported fiscal 2017 first-quarter net sales of 77.37 billion Krona (SEK or Crowns), up 8% from SEK71.71 billion in the corresponding period last year. During the quarter ended March 2017, net income increased to SEK4.82 billion, or SEK2.33 per share, from SEK3.79 billion, or SEK1.85 per share, in March 2016.
Volvo Cars
In Q1 2017, operating margin increased 9.1%, from 7.5% in Q1 2016. Correspondingly, operating income was SEK7.03 billion in the recent quarter, compared with SEK5.34 billion in the same period last year. On average, analysts expected operating income of SEK4.32 billion. There were no adjustments in the first-quarter of this year. Volvo also reported operating cash flow of SEK1.5 billion in the March quarter, compared with a negative cash flow of SEK10.4 billion last year.
The improvement in operating margin and earnings were mainly due to SEK 10 billion cost-cutting program completed last year. The program ensured that capital is spent on businesses where Volvo could remain as one of the market leaders. As a part of the program, Volvo also divested some of its non-core business such as aerospace and external IT divisions. The company also aims to dispose its defense sales business in FY17. Volvo's operations were decentralized after the new CEO Martin Lundstedt took over in late 2015. Each brand was handed over responsibility to achieve sales and profit targets.
The company also raised its FY17 forecast for construction equipment demand outlook in China. Volvo now expects demand to increase between 20% and 30%, instead of the prior demand outlook range of 5% to 15%.
During the quarter, net order intake for trucks increased about 11% y-o-y to 55,622. The market had expected only a 7% increase in order intake. Likewise, net order intake for construction equipment increased about 34% y-o-y to 17,487. European truck sales have reached the highest level since the financial global meltdown in 2008.
The price chart indicates consolidation of the stock at 16.50 levels. The Chaikin money flow indicator is above zero, while the RSI oscillator is rising. This indicates flow of money into the stock and also the underlying bullish momentum. So, we can expect the stock of Volvo to set new yearly highs in the near future.
We would like to benefit from the stock's appreciation by betting on a call option (or its equivalent) valid until June 14th . To increase the odds of success, we would also look for a strike price of about $16.50.