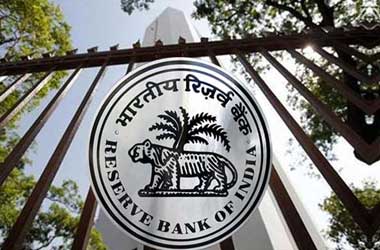 Raghuram Rajan, the Governor of the Reserve Bank of India (RBI), India's central bank has asked global central banks to consider a new system for assessing the wider economic impact of their policies. He made these remarks during a speech at the recently held International Monetary Fund (IMF) event in New Delhi which was attended by IMF chief Christine Lagarde and Indian Prime Minister Narendra Modi.
Rajan suggested that a committee comprising of academics be set up to analyze the global effect of monetary policies and guidelines for their implementation. He has proposed a classification resembling the traffic lights system, labelling policies green, amber or red depending on their impact.
This system could be adopted by a worldwide international agreement similar to the Bretton Woods currency agreement or could be routed through the IMF. Rajan feels such a system is essential for improving the global economy.
In a statement, Rajan said,
The international community has a choice. We can pretend all is well with the global financial non-system and hope that nothing goes spectacularly wrong. Or we can start building a system for the integrated world of the 21st century
Rajan's comments comes in the aftermath of European Central Bank recently cutting its main interest rates and setting up a loan program under which the Central Bank pays banks for loans to firms and households. The Bank of Japan also entered further into the negative interest rate territory recently while the U.S Federal Reserve has decided to adopt a policy to increase interest rates after years of near-zero interest rates.
The RBI governor has been vocally critical of such stimulus policies as he feels that they ignore the global impact of the policies focusing only on domestic situations. According to him, these policies trigger a sense of adversity in citizens instead of confidence, causing them to save rather than spend thereby limiting the success of these policies.
This was the first time in a long time that Rajan is speaking on the subject in a public forum. The RBI governor is credited with having predicted the 2007-08 global financial crisis and tipped to be the next IMF chief. In his speech, he urged countries to avoid taking the route of policies such as currency devaluation as they end up harming the prospects of neighboring countries. He also ruled out India devaluing its currency as a response to the current global scenario.
Christine Lagarde also spoke on the occasion, advising Asian nations to implement growth-friendly policies in order to withstand challenges from a weak global economy.