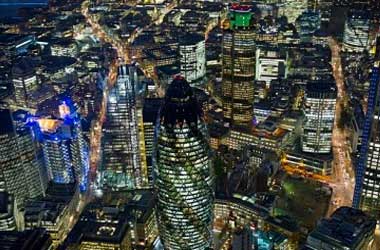 London is one of the most important financial hubs in the world. The Brexit saga caused a dark cloud to hang over the city of London as many firms moved out of Britain to keep trading with the EU with no problem. However, if Brexit has chased firms away, it is also encouraging firms to open up new branches in London.

Recent reports show that more than 1000 banks, insurers, and other financial firms from the European Union (EU) are now planning to open new branches in the UK. This is because with the new barriers coming up, they will not be able to directly serve their UK customers anymore from their EU offices. They will need a UK presence if they want to serve UK customers.

As of October of 2019, the Financial Conduct Authority (FCA), the main regulator in the UK, received 1,441 applications for EU-based firms to still operate in the UK after Brexit pushes through. Under current rules, they are still able to operate because of the EU's open rules of trade.

Many of the firms who applied are applying mainly because they do not have an office in the UK. The application of temporary operations means that many of them plan to open branches in the UK pretty soon. Experts point out that this means that London still has some clout when it comes to financial matters. This is good news for the UK since it has seen the slow flight of many big names in finance from the country.

Clarifications Over Regulations

Even the firms who have moved their big headquarters from London to EU locations are still staying. UK-based firms have also made plans to ensure that they have a foothold in the EU market. The numbers show that 7,000 jobs have been relocated to the EU, but there is still a sizable contingent remaining in the UK to keep a connection with the UK market.

Financial firms have a number of clarifications regarding a post-Brexit market. Chancellor Sajid Javid suggests that the UK would focus on an outcome-based interpretation of regulations. This means that the UK might go the other way when it comes to EU regulations. Javid received some flak for this when he said it was the financial firms that needed to adjust to this.