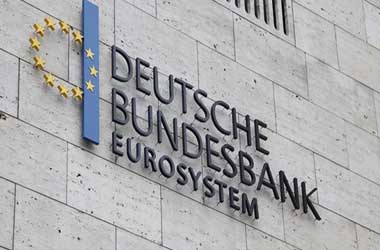 The world economy is once again feeling the pressure and warning signs are appearing everywhere. The German central bank 'Bundesbank' has sent out a cautionary warning in its monthly report stating that the German economy is close to tipping into a recession. This is bad news for European markets as Germany is the largest economy in Europe and a recession can drag other EU economies down as well.

Bundesbank points to the lackluster output of the German economy in 2019. The bank thinks the decline in output will continue for a bit. This is the second straight quarter that the economy has dropped which is typically what one can expect to happen during a recession.

The analysis comes after weeks of bad earnings and weak performance. Considering Germany's size, other economies in Europe are also feeling the pinch. This has forced the European Central Bank (ECB) to take measures. The ECB is considering some monetary stimulus to restart the economy and the German government is also thinking about raising spending if the crisis continues.

Bloomberg Markets and Finance

This drop in the German economy comes as a bit of a surprise to some analysts. Until a week ago, many financial analysts expected the economy to show a little growth for the quarter. But these expectations did not materialise, with some institutions like Deutsche Bank lowering their initial 0.2% projections. With the on-going trade tensions worldwide, many analysts expect a downturn in the manufacturing sector, which will weaken other parts of the economy. 

Germany Struggling To Recover

In a statement, Bundesbank wrote
Future developments will hinge on how long the present economic dichotomy lasts and which direction it takes once it dissolves. As things currently stand, it is unclear whether exports and, by extension, industry will regain their footing before the domestic economy becomes more severely affected.

The slowdown that the German economy is experiencing has already been felt in the labor market. Employment growth is slowing down while the growth of wages is experiencing a related slow down. The drop in the German economy can be blamed on lack of demand from foreign sources.

German exports were noticeably down with the UK's Brexit plans still being pushed through. This prompted many companies to stock up during the first quarter and the demand slowed down later. The demand for construction and automobiles has also weakened considerably.