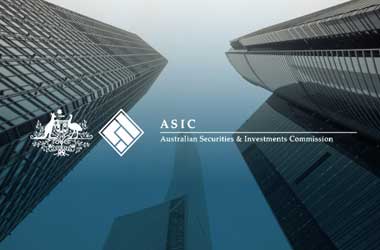 Many financial experts in the Australian market predicted that this would eventually happen and turns out they were right. The Australian Securities and Investments Commission (ASIC) has unveiled a proposal to place restrictions on both contracts-for-differences (CFDs) and over-the-counter (OTC) binary options. This was revealed in a consultation paper that ASIC published recently.

The proposal for OTC binary options is to completely ban their issue and distribution. The main reason for this is that ASIC is very worried about how risky they can be for Australian retail investors. Several investors have already suffered heavy losses due to the risks associated with binary options and preventing more losses is one of the reasons why the ban has been proposed.

As for CFDs, the ASIC is following in the footsteps of the European Securities and Markets Authority (ESMA) and has proposed implementing a few restrictions on them. This includes leverage limits and increased transparency when it comes to CFD operations. One of the more important restrictions is negative balance protection which ensures investors don't lose more money than they put in. Automatic close-outs are also implemented to stop investors from losing more money. 

Different Limits

The big difference is that ASIC is thinking of using different leverage limits. In Australia, currency pairs will all be traded at 20:1. Other contracts will have varying limits. Equity indices will have a 15:1 ratio, while commodities trading will be traded at 10:1 except for gold. Gold has a unique 20:1. The remaining leverage limits are crypto-assets at 2:1 and equities at 5:1.

In a statement, Cathie Armour, ASIC Commissioner said
For many years ASIC has taken strong action to protect consumers of binary options and CFDs, using the range of regulatory tools available to us. However, we are concerned that consumers continue to suffer significant harm from trading these products.

Armour points out that a complete ban for binary options is the best choice since that it prevents Aussies who are turning to fx trading from losing money. She is of the opinion that binary options are more like gambling than an actual investment and should be banned. 

The consultation paper is not final though. It was released to get feedback on the proposals. The ASIC will be open to feedback until October 1, 2019. Many expect the restrictions to push through since the ASIC has long been considering copying ESMA in its product intervention measures.