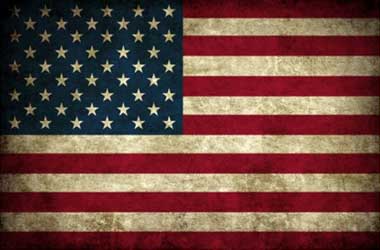 More financial institutions are dropping support of Bitcoin and other cryptocurrencies as they decide to ban crypto purchases done via their bank's credit cards. Major US credit card issuers such as the Bank of America Corp. (BoFA), JPMorgan Chase & Co., and Citigroup Inc. recently announced that their customers will now be unable to purchase any form of cryptocurrency using their credit cards.
According to the banks, one of the biggest reasons for this crypto ban is to disassociate themselves with the increased risks and losses of people buying crypto with their credit cards.
JPMorgan announced the ban on Feb 3rd mentioning that they did not want the credit risks associated with the still anonymous transactions. BoFA and CitiGroup both halted crypto transactions with their credit cards on Feb 2nd although BoFA still allows crypto purchases to go through when purchased using a debit card.
The crackdown on credit card purchases has become widespread after Bitcoin started its downward descent after its December 2017 highs. Bitcoin has dropped by more than 50 percent in January and is now trading below $8,000 for the first time since November 2017. Many crypto analysts believe that the drop in cryptocurrency values was caused by regulatory threats around the world and Facebook's recent ban on the cryptocurrency and initial coin offering advertisements.
Because of the sharp decline in Bitcoin value, lenders such as Citigroup, JPMorgan, and BoFA are afraid that people who are looking to profit on Bitcoin with their credit card purchases may soon find themselves in a position where they are unable to pay their debts with the current prices Bitcoin is showing.
According to the Federal Reserve, there was a sharp rise in credit levels during November 2017. While many attributed the rise to holiday spending, there have been theories that a chunk of these credit purchases may be crypto purchases as this was the time period when Bitcoin's price was at record highs. Mastercard also revealed that customer spending abroad has risen 22 percent this year, which was partly fuelled by digital currency purchases. Mastercard noted that as crypto prices fell, so did the overseas spending.
Add to that the data from Seeking Alpha that credit card delinquencies have been surging, where delinquencies across smaller banks have reached its highest since the financial crisis at 5.34 percent. Credit card delinquencies across all commercial banks also rose to 2.53 percent and credit card losses from the four major US banks BoFA, Citigroup, JPMorgan, and Wells Fargo surged to 20 percent.
Some believe that many of these delinquencies come from crypto players who racked up on crypto purchases during Bitcoin's prime in November-December 2017, failed to cash out in the early days of the drop, and are now caught in the Bitcoin crash.