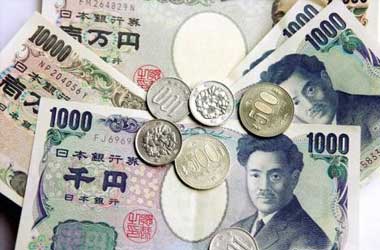 Amid the gloomy business outlook across the globe due to coronavirus outbreak and poor economic activity, there was two positive economic data from Japan earlier today.
First one was the core machinery orders that surprised economists and market as a whole Secondly, the country's trade surplus exceeded anticipations.
Following the release of solid economic data, the USD/JPY pair rose from a low of 108.50 to a high of 108.80.
Core machinery orders, according to the Japan's Cabinet Office, increased by 2.3% m-o-m to $858.50 billion in February. That surpassed economists' forecasts for a decrease of 2.9%, following the 2.9% growth in January.
On yearly basis, core machinery order declined 2.4%, surpassing anticipations for a decline of 3%, following a 0.3% drop in the earlier month.
For 1Q20, core machine orders are anticipated to have declined 2% q-o-q and 0.6% on y-o-y basis. Government orders plunged 39.1% m-o-m and 3.6% y-o-y, while orders from abroad increased 2.7% m-o-m and declined 10.2% y-o-y and orders via agencies plunged 2.7% m-o-m and 1.7% y-o-y.
The aggregate value of machinery orders obtained by nearly 280 manufacturers running their business in the country declined 6.9% m-o-m in February.
The Ministry of Finance stated that Japan had a current account surplus of ¥3.168.80 billion in February, an increase of 21.2% y-o-y. That surpasses economists' outlook for a surplus of ¥3.067.20 billion and rose from ¥612.30 billion in the earlier month.
The trade surplus was ¥1.366.60 billion, surpassing anticipations for ¥1.215 billion, following the ¥985.10 billion shortage in the earlier month. While exports increased 0.4% y-o-y to ¥6.332.20 billion, imports plunged 14.6% to ¥4.965 billion on yearly basis.
The capital account recorded a shortage of ¥19.90 billion, while the financial account recorded a surplus of ¥2.603 billion.
The country's current account surplus widened to ¥3.17 trillion in February 2020, from ¥2.61 trillion in similar period last year and compared with market anticipations for ¥2.06 trillion.
The primary income surplus rose slightly to ¥2.08 trillion, from ¥2.04 trillion last year, while the goods surplus increased in a steep manner to ¥1.37 trillion, from ¥0.49 trillion.
On the contrary, the services account posted a deficit of ¥0.14 trillion, compared to a ¥0.16 trillion surplus, whereas the secondary income deficit widened to ¥0.14 trillion, from ¥0.07 trillion.