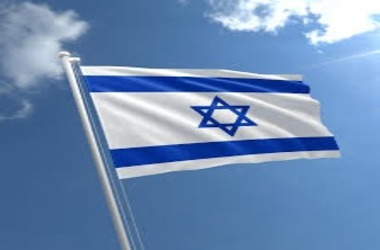 Israel economy grew at an annualized rate of 4.6% q-o-q in the December 2019 quarter, beating the 4.2% growth forecast in the second estimate.
While private consumption increased 10.4%, compared with 9.5% in the second estimate, fixed investment rose 7.3%, versus 5.3% anticipated by economists.
During the same period, public spending declined 0.1% as earlier reported. Both exports and imports increased 6.8% and 11.3%, respectively, and stood unchanged from earlier assessment.
Overall, the economy grew 3.5% in 2019, a notch above the 3.4% growth recorded in 2018.
Israel Prime Minister Benjamin Netanyahu announced partial withdrawal of prohibitions on movement, paving way for the reboot of the economy as the country views promising numbers linked to Covid-19 epidemic.
From tomorrow, employees of manufacturing, hi-tech and services industry will be permitted to resume working, but with several health related restrictions.
While speaking from the Prime Minister's Office in Jerusalem, Netanyahu said "Tomorrow [Sunday] we will begin to reopen access for both individual residents and the economy. We will increase the number of employees in the workplace from an average of 15% to 30%."
Netanyahu also stated that only a few of the privately run shops will be allowed to resume business. That includes shops selling household and electrical goods.
However, the government emphasized that the latest policy is applicable only to stores which have street access.
Government officials have cautioned that if the Israeli public misused the relaxation of prohibitions, or if disease spreads, the stringent lock down rules will be implemented once again.
In Israel, death toll from Covid-19 increased to 171 Sunday evening, reflecting an increase of seven from prior evening, as the country registered a record high in the number of tests conducted to identify infected people.
The country currently stands 36th in terms of deaths caused by coronavirus disease.
The US is at the first position with 39,015 deaths. That is followed by Italy, Spain, France, the UK, Belgium, Iran, China, Germany, Netherlands and Brazil.
The country had 13,362 cases on Sunday evening. Roughly 170 people were in critical condition, with 125 on ventilator support. So far, 3,564 Israelis have recovered from the infection.
The Health Ministry's Bar Siman-Tov cautioned that there are apprehensions about a second wave some time near winter.
Added to this, other winter related illness could increase the strain on health sector, Bar Siman-Tov said. The country intends to increase its healthcare capacity to manage Covid-19 and other difficulties.