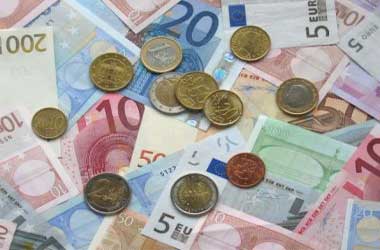 A plethora of economic data published from the euro zone Friday indicated overall weakness in economic activity, despite some bright spots. Resurgence in Covid-19 has worsened expectations for the first-quarter of this year, although market expects sharp rebound in the second-half of 2021. Following the weak economic activity, the euro dollar declined to 1.2185, from 1.2275, against the greenback.
According to Destatis, German industrial production increased 0.9% m-o-m in November, following a rise of 3.4% in the earlier month and greater than the 0.7% expansion anticipated by economists. On y-o-y basis, industrial production fell 2.6% in November 2020.
A separate news release from Destatis indicated that German trade surplus was €16.40 billion in November, compared with €18.20 billion in the prior month. Economists had anticipated a surplus of €18.50 billion for the reported period.
According to INSEE (National Institute of Statistics and Economic Studies), French consumer spending declined 18.9% m-o-m in November, following an increase of 3.9% in the earlier month and worse than the 15.8% drop anticipated by economists.
The decline was primarily due to enforcement of stringent lockdown measures from October 28. While spending on manufactured goods plunged 30.1%, energy expenses declined 19.2%. Food consumption also declined 5.8%. Similarly, durable goods purchases decreased 24.7% and spending on textiles and clothing fell by 53%. Also, purchases of transport equipment dropped 20.8%. Even household equipment purchases decreased 25.4%.
Expenditure pertaining to goods consumed by household declined 17.1% y-o-y in November.
Data published by INSEE indicates that French industrial production declined 0.9% m-o-m in November, following a rise of 1.9% in the earlier month and a notch better than the 1% decrease anticipated by economists.
According to the French Ministry for Economy and Finance, the country's trade deficit narrowed to €3.60 billion in November, from €4.60 billion in the previous month. The Consensus estimates called for a deficit of €4.90 billion.
Data published by Istat (Italian National Institute of Statistics) indicates that Italian jobless rate declined to 8.9% in November, from 9.5% in October and better than the jobless rate of 10% anticipated by economists.
Following considerable market stability in October, number of employed persons increased in November. Notably, the number of inactive people, which had been on a decline since May, also rose. Overall, the employment rate increased to 58.3%. The increase in employment was widespread among all genders and age classes, barring those in the age group of 25 to 34.
In the prior month, the 7% drop in unemployed people was spread across all genders and ages. The jobless rate fell to 8.9%, while the youth rate stood at 29.5%.
The number of inactive people in the age group of 15 to 64 rose 0.5%. Overall, the inactivity rate increased to 35.8%.
On y-o-y basis, employment recorded a drop both in terms of rate (-0.8%) and figures (-1.7%, 390,000) in November 2020.
According to Eurostat, unemployment rate in the euro zone declined by a notch to 8.3% in November, from 8.4% in the earlier month. The reported figure is slightly better than the 8.5% unemployment rate anticipated by economists. Unemployment rate stood at 7.4% in November 2019.