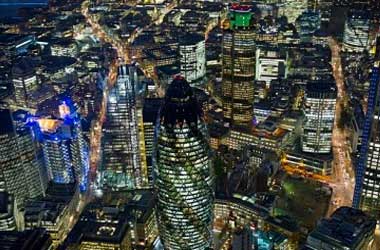 Financial Industry experts believe that a hard Brexit might result in most financial firms relocating their employees who are responsible for handling London's extensive foreign exchange operations to the European continent but the underlying forex infrastructure is likely to remain in the country.
Most of the large banks and trading firms currently have headquartered their currency operations in London, and depend on high-speed trading infrastructure to carry out near-instantaneous trades.
Trading depends on computer servers that process millions of trades at lightening speeds and transmits them using ultra high speed sub-Atlantic fibre optic cables that connect two of the largest foreign exchange centres – London and New York. According to industry experts, shifting this infrastructure might be highly expensive.
Major trading companies state that almost 90 percent of the trades are conducted on electronic systems, with around 30 percent of them having absolutely no human intervention. Most firms currently have their data centres – systems that process trades – located at Slough, a town about 30 km away from London.
Financial firms are unwilling to move out the underlying infrastructure to the continent where the traders and investors might be placed, because it might add tiny delays to trade execution due to the extra distance the data has to travel. Even this small delay can result in losses unless their competitors are similarly located.This implies that unless all major banks and firms move out at same time, a move might not take place.
Moreover, traders need to operate in a market that has critical mass. London has enough activity to allow traders to enter and exit from a tradefast. This liquidity is essential and has resulted in firms deciding to retain their London systems with some even making fresh investments.
In a statement, Curtis Pfeiffer, Chief Business Officer Pragma Securities said
Despite the uncertainty caused by Brexit, we are moving forward with large capital expenditure because London … hosts the largest data centre ecosystem for low-latency FX trading applications.We do not see that changing any time soon. Everyone wants their trading servers to be where everyone else's are
For the companies, it doesn't matter because traders who need to operate the systems can sit anywhere. In any case, the predominant focus on speed for profitable trades is fading. According to Dan Marcus, chief executive of electronic dealing platform ParFX, most companies now depend on superior strategies along with market firmness and depth of liquidity.
New technology might even displace the critical role of cables in coming days. Microwave signals are being explored as a possible conduit for data transmission as they are a lot faster.