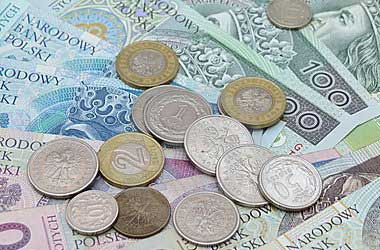 The last few days saw the Pound consolidating against the Polish Zloty. That looks contrasting in the sense that Pound is on a downhill against almost all other major currencies. From a low of 5.4881, the GBPPLN currency pair touched a high of 5.6316 in a matter of about 10 days. Now, with just a few days to go for the referendum, a trader would wonder where the GBPPLN pair is heading. The trend can be understood by having a look at the prevailing scenario in both the countries.
A Britain lawmaker, Jo Cox, was killed yesterday while campaigning for the 'remain' vote. According to Alan Ruskin, the global co-head of Forex research at the Deutsche bank (New York), the fatal incident is expected to create an emotional reaction in favour of the 'remain' camp.
The betting exchange Betfair odds stated that the implied probability of 'remain' vote in the Brexit referendum has increased to 65%. Thus, we can expect the Pound to strengthen until contrasting news is let out.
In the case of Poland, the statements made by the deputy Prime Minister, Mateusz Morawiecki, have sparked concerns among the investors. Morawiecki, who is also the economic development minister, stated that the time has come for Poland to drop free-market policies and adopt a conservative approach suited to protect the interests of the country.
TRT World
When the right wing Law and Justice Party (PiS) came to power last November, with a vow to fix things in their own way, the foreign investors became worried. However, investors believed that Morawiecki, who served as the Chairman of a foreign lender, would remain the face of capitalism and perform a balancing act. However, the shift towards the leftist ideology has raised doubts about the intention of Morawiecki who is preparing a government investment plan, totalling PLN 1 trillion ($250 billion), to be implemented until 2020.
The GBPPLN currency pair has started rising after consolidating at 5.50 levels. The stochastic indicator has risen above the bearish zone ranging between zero and 20. Thus, a rise till the next resistance at 5.7490 can be anticipated.
So, a currency trader can make the best use of this opportunity to make money by taking a long position near 5.50 levels. The stop loss order for the trade should be placed below 5.44. The take profit level is 5.70. Thus, the risk to reward ratio for the proposed trade is a little over 1:3.
Likewise, a one touch call option is the recommended trade for a binary trader. The suggested target price for the trade is 5.70 or lower. The expiry date for the contract should be preferably chosen between the 25th and 31st of July.