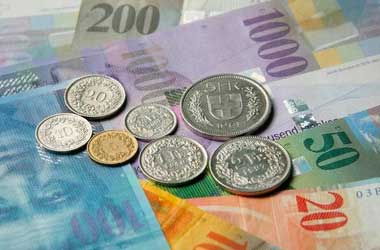 The Swiss franc traded at 0.9150 per US dollar, falling further from a 1-1/2-month high of $0.9010 recorded earlier in August as speculators rushed into the dollar on hopes of a much more hawkish Fed after a strong US employment report. Meanwhile, latest statistics indicate that domestic industrial production climbed to a new historical high in July, while inflationary pressure climbed to a more than 2-year peak of 0.7%.
Significantly, latest information indicates that the country's general economic situation is improving. Switzerland's consumer confidence index rose to 7.8 in the 3Q21, an increase from a downwardly corrected -6.5 in the earlier period. It is the strongest score since 2010 and much higher than the long-run average of -5. Forecasts for the economic condition (a high of 48.5 versus 5.2) and financial situation increased dramatically (2.6 vs -6).
There were also more optimistic predictions for a recovery in unemployment statistics, with the indicator (29 points) currently somewhat lower than its pre-pandemic level. During the same period, pricing changes are putting pressure on family finances.
Households estimate an increase in both historical and future price increases as a result of increasing inflationary pressure. As a result, consumer inclination remains limited. Consumers were just marginally more optimistic in making big ticket purchases in July than they were three months earlier.
The website procure.ch Manufacturing PMI in Switzerland rose to a historic level of 71.1 in July 2021, up from 66.7 in June. The labor market is improving slowly, and an increase in the order backlog subindex indicates that production will be robust in the coming years.
Capacity is also being increased as a result of increased level of utilisation and promising forecasts, but the scenario remains difficult due to widespread rises in supplier delivery dates and purchase costs.
Back in June 2021, retail sales in Switzerland increased by a meager 0.1% year-on-year, after a 2.8% rise in May. Food, beverage, and cigarette sales fell 2.1%, while non-food revenue increased 1.2%. Monthly retail sales fell 3.5%, the third straight month of decrease, after a historic 23.7% increase in April.
Switzerland's consumer price inflation rate increased to 0.7% year-on-year in July 2021, the highest point since April 2019 and in accordance with market forecasts, indicating that domestic demand is continuing to rebound from the pandemic's impact.
The main sources of growth were transportation (5.0% vs. 4.7% in June) and housing and utilities (1.4%, unchanged from June). In the meantime, prices at restaurants and hotels (1.1% vs 1.6%) and miscellaneous goods and services (0.1% vs 0.2%) soared at a slower rate, while prices for health (-0.3%, unaltered from June), food and non-alcoholic beverages (-2.0% against -2.8%), and recreation and culture (-2.0% vs -2.8%) continued to decline (-1.1% vs -0.9%).
Consumer prices fell 0.1% on a m-o-m basis in July, after a 0.1% increase in June. On the monetary policy side, the SNB stated that it will continue to pursue an accommodative monetary policy in order to ensure stable prices and to assist the Swiss economy in its comeback from the effects of the coronavirus epidemic.
The central bank increased its inflation estimate for 2021 to 0.4% (from 0.2% in March) and 0.6% for both 2022 and 2023, citing rising costs for oil and tourism-associated facilities, and also commodities impacted by supply constraints. GDP growth for 2021 has also been revised up to 3.5%, and it is expected to recover to pre-pandemic levels by the middle of 2021.