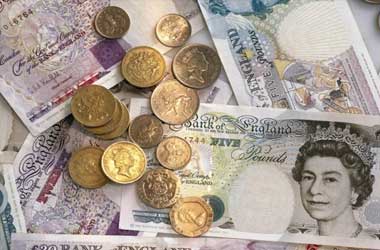 A series of positive economic data in the past one week has done little to propel the Pound against the Euro, Greenback, and other commodity based currencies such as the New Zealand dollar. The Pound has now become the prime target for short-sellers.
Even without any kind of negative news, the GBP/NZD dropped 1000 pips yesterday, but quickly recovered 600 pips to close at 1.7350 levels. However, the Pound now looks to too cheap and a bounce back against the New Zealand dollar looks rather inevitable due to the reasons mentioned below.
On Wednesday, the IHS Markit reported an increase in the UK service sector PMI (Purchase Managers Index) reading of 52.6 in September, against 52.9 in August.
The reading was above the analysts' estimate of 52.1. The UK service sector recorded a contraction in July. Thus, it can be understood that the country is recovering from the shock created by the Brexit vote.
The Next News Network
It can be remembered that on October 3, the Markit reported a manufacturing PMI reading of 55.4 in September, up from 53.4 in August and above the analysts' estimate of 52.1. The report also showed that most of the sub-sectors have recovered considerably after the Brexit referendum. The exports have surged, following the depreciation of the Pound by about 10%. Even the UK's construction sector has returned to the growth path in September as indicated by the construction PMI reading of 52.3. The reading of 49.2 in the previous month indicated a contraction in the construction sector.
Many analysts believe that the Bank of England will set aside the option of further rate cuts as the economy seems to bounce back mainly due to a rise in the local demand.
In the New Zealand, the dairy prices fell once again in the auction conducted on Wednesday. Dairy exports account for a major portion of the country's revenue. The GDT (Global Dairy Trade) index fell 3% to $2,880 in October. Except butter milk powder, the price of all the dairy products declined between 0.3% and 9.7%. The next auction is scheduled on 18th of October. Until then, the Kiwi dollar is expected to remain weak.
Technically, the GBP/NZD pair has bounced back strongly after falling 1000 pips yesterday. The stochastic oscillator indicates that recovery is not yet over. Thus, a long position can be opened near 1.7350 with a stop loss order below 1.7250. The target price for the long trade is 1.7700.
A binary trader can look for a customized one touch call option contract from a binary broker such that the expiry date falls in mid-November and the target level is less than or equal to 1.7550. Such a call option contract would increase the chances of success in the trade.