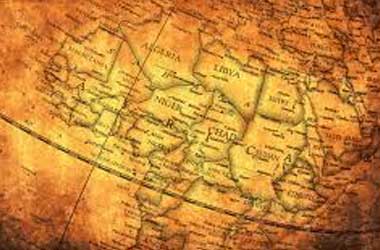 Africa is a big market for forex traders. The continent has 54 countries and more than 40 different currencies which gives traders lots of options to work with.
Add to this the fact that traders also get to work with other currencies beyond the continent.
Normally, the region's weak economy does not help in terms of trading. However, the stricter European regulations implemented by the European Securities and Markets Authority (ESMA) are pushing traders into the region.
One of the big problems when it comes to economic development in Africa is that there are dozens of countries in the region that have currencies that are not performing well on the global market and are very volatile. This makes it hard for traders to invest in the region.

However, forex traders are changing things. Modern trading techniques allow for more liquidity meaning trades can be done at competitive prices.

In a statement, David Bee, the Head of Global Markets at Crown Agents Bank, wrote
In turn, innovative compliance solutions, new FX trading technology, and sector expertise can begin to offset the disadvantages of an illiquid currency market and — ultimately — help to ensure quick and efficient access to local funds across the African continent.

The current top two economies in the region are Nigeria and South Africa, which are also home to the regions biggest forex markets. South Africa is the more popular destination for forex brokers because of its better relationship with larger economies and the fact that the market is properly regulated. South Africa has the Financial Services Conduct Authority (FSCA) to help regulate all of the non-banking financial firms in the country.

Less Regulation is Attractive

Though the FSCA is strict in its own way, it has lower regulatory requirements compared to the ESMA and other European regulators. This means that operating costs for forex firms are lower – which means higher revenue for traders.

Many experts are pointing this out as Africa becomes a prime region for expansion for many forex brokers. It is not just the small traders moving in but also the big traders. Data shows that retail forex in South Africa had a trade volume of $14 billion in 2013 and $21 billion in 2016. These numbers are expected to significantly go up in the next few years.

What is really driving the expansion though is the recent ESMA restrictions. In 2018, ESMA implemented some pretty strict product intervention measures. This made it difficult to trade forex and other financial products like contracts-for-difference (CFDs) and cryptocurrencies in Europe. This has led to an exodus of brokers looking for more fertile fields to trade in and Africa has turned out to be one of them!