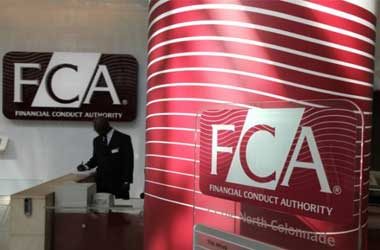 London Interbank Offered Rate (LIBOR) has been the benchmark for interest rates all over the world since the 1980s. However, the Financial Conduct Authority (FCA) which is the financial watchdog in the UK has seen the need for a better benchmark rate and has decided to phase it out in favor of alternatives. 

Several countries have come up with their rating scheme, with the UK settling for thee Sterling Over Night Index Average (SONIA). But LIBOR has become so entrenched in many businesses that people are still using it.

In light of this, the FCA warns firms that they should start to transition now even though the end date is in only in 2021. This is because of the large amount of work that is required to make the transition succesful.

Bloomberg Markets and Finance
Recommendations Published
To help firms who are confused about what to do, the Working Group on Sterling Risk-Free Reference Rates (RFRWG) released a set of priorities that need to be followed to fully transition out of LIBOR rates.

The first one is to stop issuing cash products that use the sterling LIBOR. Derivatives and funds often use LIBOR as a means to track growth and this will not do. The aim is to eliminate these LIBOR-based products by the end of the third quarter of 2020. The second priority is to have SONIA become more accessible. People are still not familiar with it and they need to be. Training should be implemented to familiarize people with them.

Another priority is to facilitate conversions from LIBOR to SONIA. Companies should set up processes on how customers can shift their investments in LIBOR-based products to SONIA ones. Transitioning old LIBOR products into a new standard should also be considered. All of these sound easy on paper but they are very difficult to implement.

Tushar Morzaria, the Chair of RFRWG stated that this year will play a very important role in the overall transition and prepare businesses to transition away from the sterling LIBOR and prepare for the switch to SONIA.

FCA and BoE Also Have Recommendations

The RFRWG is not alone. Both the Bank of England (BoE) and the FCA have also released recommendations on how to shift from LIBOR to SONIA. They hope that most market makers shift as early as March 2020. The hope is that the early implementation will ease SONIA into the bond market well before the 2021 deadline.