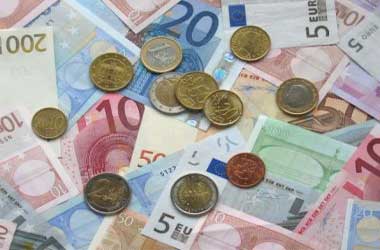 Friday's lackluster US employment data helped the euro rise over $1.19 for the foremost time since June 30th. In addition, there are indications that the European Central Bank may begin discussing reducing its extraordinary bond-buying program. Inflation in the eurozone reached a 10-year peak in August, prompting a few ECB officials to sound hawkish this week.
ECB Governing Council member Robert Holzmann said on Tuesday that the central bank should look at the option of reducing emergency bond purchases and focusing on tools that will assist the bank accomplish its 2% inflation target in the long run. In the meanwhile, ECB Vice President Luis de Guindos told a Spanish journal that the bloc's economy is expanding faster than ECB anticipated, laying the groundwork for the ultimate withdrawal of bond buying program.
Furthermore, Klaas Knot, President of the Dutch Central Bank, said that he expects the ECB to begin scaling back its emergency bond buying at forthcoming week's conference, with the goal of terminating them in March. Nonetheless, the most recent economic statistics show a modest decrease in economic growth. The IHS Markit Eurozone Manufacturing PMI was 61.4 in August 2021, unchanged from a preliminary estimate of 61.5 and lower than July's final figure of 62.8.
The latest figure represented the second consecutive month in which output has declined since the survey's unprecedented increase in June, owing to indications of severe capacity limitations. Manufacturing output growth slowed to a six-month low, but aggregate fresh orders rose for the fifteenth consecutive month and fresh export business rose rapidly.
Furthermore, the rate of job creation was only slightly slower than in July, when it reached a historical high. Input cost inflation decreased for the foremost time since prices began increasing in August last year, but stood high as a whole due to continuing supply chain problems and robust input demand. Inflationary pressures dropped for the foremost time since January, but stayed near to July's high. Eventually, business confidence has dropped to the lowest level since November last year.
The IHS Markit Eurozone Services PMI was revised down to 59.0 in August 2021, from 59.7 reported in the initial estimate, and lower than the prior month's 15-year peak reading of 59.8. Fresh orders increased at a slower rate, although the rise was much more than the series average, and pace of export demand was the second-quickest since the series started in 2014. Furthermore, the rate of job creation remained steady from July's three-year peak, while work backlogs rose for the sixth month in a row.
In terms of pricing, input cost inflation reached a 13-year high, but selling prices increased at a slower pace. Overall, business confidence fell to a four-month low but stood historically high as optimism was underpinned by expectations of a sustained recovery. The IHS Markit Eurozone Composite PMI was revised down to 59.0 in August 2021, down from a previous estimate of 59.5 and contrasted to a 15-year high of 60.2 in July.
Nonetheless, the latest estimate indicated another significant month-on-month increase in business activity, with service sector output growing at the second-fastest pace since mid-2006 and industrial production growth continuing strong but falling to its slowest in six months.
New work intakes at Eurozone firms continued to rise steadily, and the rate of job creation was just slightly slower than July's near 21-year high. On the pricing front, input prices rose at a pace that stayed close to the quickest since 2000 in July, while charge inflation slowed for the first time since fees began increasing in February, but remained robust overall. Finally, corporate optimism fell to a five-month low.