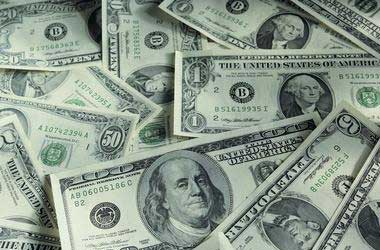 The US dollar index shot over 92.70 against a bouquet of currencies Friday, just notches away from the four-month high of 92.92 recorded in the earlier session and on track to record a 0.8% weekly increase as better-than-anticipated weekly jobless claims numbers and upwardly amended GDP figures strengthened the outlook of a solid US economic rebound. In the meanwhile, latest PCE data gave a mixed view.
Personal income declined slightly lower than anticipated while spending fell at a quicker rate and prices indicated moderate inflation. Other than the bullish numbers, the quick rollout of covid-19 vaccines coupled with ultra-loose monetary policy and unparalleled government spending has made investors optimistic about solid economic rebound.
The University of Michigan's consumer sentiment hit a one-year high of 84.90 in March, from a preliminary estimate of 83 and surpassed market forecasts of 83.60. The reported increased was the largest since May 2013 as households were thrilled to receive the third financial assistance checks and a better-than-anticipated advancement in vaccination.
In the meantime, anticipations were upwardly revised to 79.70 in March, from 77.50. This compares with February's reading of 70.70. The current conditions gauge increased to 93, beating preliminary estimates of 91.50 and higher than February's reading of 86.20. Inflation anticipations for the year ahead fell to 3.1% in March, from 3.3% in the earlier month, equaling initial reading.
Wholesale inventories rose by 0.5% m-o-m in February, following a growth of 1.4% in January. Non-durable goods posted a growth of 0.8% in February, compared with 1.5% in January. Durable goods inventories increased 0.2% in February, compared with 1.3% in January. On y-o-y basis, wholesale inventories increased 1.8% in February.
The goods deficit widened to an historical high of $86.70 billion in February, from $84.60 billion in January. Exports of goods were $130.10 billion, a decrease of $5.10 billion from January exports.
Largest decline of 5.9% were recorded in sales of capital goods. While autos posted 5.9% drop, consumer goods recorded 5.7% decrease. Food and beverages recorded a drop of 5.4%. Imports of good stood at $216.90 billion, $3 billion lower than the earlier month, pulled down by a 10.7% plunge in buying of autos.
The personal consumption expenditure price index in the US increased 0.2% m-o-m in February, slowing down from a 0.3% growth in January. Cost of goods rose 0.3%, slowing down from a 0.6% rise in the earlier month, while services inflation stabilized at 0.2%. Barring food and energy, PCE prices inched upwards by 0.1%, following a growth of 0.2%. On y-o-y, the PCE price index grew 1.6%, the largest gain in a year as energy cost rose. Additionally, the core index grew 1.4%.
Personal income in the US fell 7.1% m-o-m in February, down from 10.1% surge in the earlier month, but bettered the 7.3% decline anticipated market forecasts. It is the largest drop on record, mirroring a decline in government social benefits to people. Within government social assistance, funds under economic impact payments to households, declined. Another cycle of straight forward economic impact payments were endorsed by the CRRSA Act and mostly disbursed in January.
Personal spending in the US fell by 1% m-o-m in February, following a 3.4% expansion in January and worse than the 0.7% decrease anticipated by economists. It was the largest drop in consumer spending since the April 2020 record decline as the cold weather affected demand and the growth fueled by the second round of stimulus checks disappeared.
Consumption of durable goods plunged 4.7% in February, from 11.9% in January. Likewise, non-durable goods fell by 2% in February, compared with a drop of 6.5% in January. In the meantime, services spending increased 0.1% in February, compared with a rise of 0.9% in January. Real PCE declined 1.2% in February due to drop in spending for both goods and services.