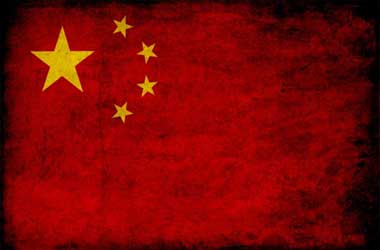 The Chinese yuan gained 0.0211 or 0.32% to trade at $6.6470 against the greenback Thursday, reflecting 27-month high, following news reports that Joe Biden is inching towards becoming the 46th President of the US. The strengthening of the yen is based on the assumption that the US government, under the leadership of Biden will soften its stand against China in issues related to trade, technology and security.
China believes that Biden Presidency might reinstate a more foreseeable partnership after the jolts created by Trump in the form of tariffs war and reach out to India, perceived as a strategic enemy, and other Southeast Asian countries, which have numerous territorial issues with Beijing.
Trump slapped tariffs on Beijing to motivate manufacturers to move jobs back to the US, a move demanded by Democrats for long. Several governments in the Europe and Asia are also imposing restrictions on China's tech enterprises highlighting security reasons after getting uneasy about China's tactical aspirations.
Even Nordic countries are getting wary of China's moves. Swedish regulators have already issued a blanket ban on telecom firms from using hardware manufactured by Huawei and other Chinese firms such as ZTE for the creation of high-speed wireless networks.
The US also alleges that China filches technology and breaches its commitments to open markets. To counter US claims, Beijing attempted to lure Germany, France and South Korea on its side, but was not successful.
Under such circumstances, Biden's victory will not worsen the situation further, as per Yu Wanli, a professor of international relations at Beijing Language and Culture University, Wanli further stated that China believes that Biden's policy "won't be as emotional and ridiculous as Trump's."
Echoing similar opinion, Shi Yinhong of Renmin University in Beijing, one of the country's most prominent scholars of international relations, said "Democrats appear less militant, so they may take more care to prevent even limited military conflicts and pay more attention to crisis management communication with China."
Michael Hirson, an analyst at research firm Eurasia Group, opined that tariff hikes on Chinese goods "would probably be removed only gradually under Biden."
Jia Qingguo, a professor and former dean of the School of International Studies at Peking University, believes that relationship with the US will improve in case Biden assumes power. He said "If Biden takes office, China and the United States will still maintain conflicts and contradictions on some issues, but there will be an aspect of more cooperation."
However, it is not going be cake walk for China even if Biden becomes the President of the US. Both Republican and Democratic legislators seem to be unwilling to embrace a lenient attitude towards China, likely foreboding further conflict in the future, irrespective of the election result.
Relations between the US and China have plummeted to the worst level in decades against the backdrop of a series of issues including the Covid-19 pandemic, trade, technology, espionage and security.
Given the lack of trust between both countries, it may take a long time before credible changes happen as the US legislators are increasingly frustrated by Beijing's moves.
Biden is not a newcomer to Chinese government, including Xi Jinping. While serving as a Senator, he ensured China's entry into the World Trade Organization in 2001.
However, times have changed. As a Democratic candidate, Biden has promised to "get tough on China." A week before, he referred China as a "serious competitor," albeit not an adversary, a word used for referring to Russia. During the campaign, Biden has vowed to take stringent action on China with respect to climate change, treatment of ethnic minorities and Hong Kong.
Not everyone in China is happy about Biden coming to power. There is a section of people who believe that Biden will take a tougher stance on human rights and follow a systematic strategy to nullify China's global plans. There are also fears that he will bring together the US allies and ensure applying coordinated pressure on China.
Cheng Xiaohe, an associate professor of international relations at Renmin University in Beijing, said "Biden would make the hard lines more effective and more efficient. He might resort to more sophisticated and coordinated tactics against China."
There is a broader consensus among Chinese officials that irrespective of the winner in the Presidential race, China will face a tough political environment. Beijing has understood that both Republicans and Democrats have a common aim of constraining China which intends to increase its economic and geopolitical clout.