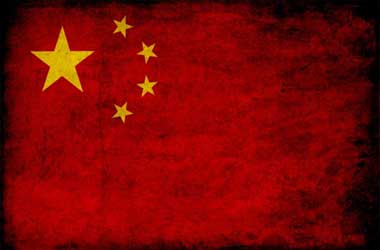 China's retail trade fell by 2.8% y-o-y in May, compared with economists' estimates of a 2% decline and following a 7.5% decrease in the earlier month. It was the worst decline in retail trade since an increase in December last year, against the back drop of carefulness among households as a consequence of Covid-19.
Garments sales recorded a decline of 0.6% in May, compared with a steep fall of 18.5% in the earlier month. Similarly, Jewelry (3.9% compared with -12.1%) and oil products (-14% versus -14.1%) also recorded a decline.
During the same period, there were increases in sales of cosmetics (12.9% against 3.5%), office supplies (1.9% compared with 6.5%), personal care (up 17.3% from 8.3%), home applicances (4.3% versus contraction of 8.5%), automobiles (3.5% versus no change), furniture (3% compared with -5.4%), building materials (up 1.9% compared with a decline of 5.8%) and telecoms (11.4% against 12.2%).
China's industrial production increased 4.4% y-o-y in May, compared with economists' estimates of a 5% increase and following a 3.9% growth in the earlier month, indicating that the economy is still limping back to normal after the coronavirus outbreak.
Notably, both mining (1.1% in May compared with 0.3% in April) and utilities (3.6% versus 0.2%) increased against the back drop of an additional growth in manufacturing production (up 5.2%, from 5%).
Among top industries, output increased for food manufacturing (6.3%), electrical machinery (6.8%), rubber and plastics (3.5%), automotive (12.2%), chemical raw materials and products (3.9%),non-metallic mineral products (5.5%), general equipment manufacturing (7.3%), ferrous metal smelting (6.1%), metal products (3.6%), power equipment (4%), pharmaceuticals (2%), and special equipment manufacturing (16.4%). On the contrary, production of power equipment (-0.2%) and agriculture (-0.5%) recorded a decrease.
The country's fixed-asset investment fell 6.3% y-o-y to 19.95 trillion yuan in the initial five months of 2020, compared with a 10.3% decline in January-April and worse than economists estimate of a 5.9% decline, despite the reopening of economy and easing of Covid-19 related prohibitions.
Private investment shrank 9.6%, slightly better than the 13.3% contraction reported in January-April period. Likewise, public investment contracted 1.9%, compared with a 6.9% in the January-April period.
Breaking down further, investment in primary sector did not record any growth, after contracting by 5.4% in January-April. Investment in the secondary industry plummeted 11.8% (-16%), primarily due to manufacturing, while investment in the tertiary sector contracted 3.9% (versus -7.8%) mainly due to storage & postal industry, transport, environment & public facilities, water conservancy, and recreation & culture activities.
Notably, average cost of new homes in 70 cities of China increased by 4.9% y-o-y in April, the slowest rate since May 2018, after a 5.1% increase in the earlier month, as the coronavirus outbreak kept potential buyers at bay.
Among major cities in China, Chongqing posted the biggest increase (5% compared with 6%), followed by Shenzhen (4.9% versus 4.8%), Shanghai (an increase of 3.5% from 2.7%), Beijing (3.1% against 3.3%), and Guangzhou (0.2% versus 0.7%).
During the same period, prices in Tianjin fell by 0.3%, following a 0.4% decrease in April. On a m-o-m basis, new home prices grew 0.5% in May, unchanged from April and reflecting the greatest monthly growth rate since October 2019.
Following the release of weak economic data, the the Chinese Yuan lost 0.3% to trade at 7.09506 against the US Dollar Monday. The People's Bank of China (PBoC) had set the onshore rate at 7.0902.
In the meanwhile, the PBoC had injected CNY 200 billion through a one-year medium-term lending facility intending to guarantee the liquidity requirement of the banking system and financial institutions.