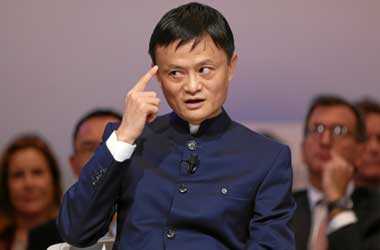 Jack Ma is the founder of Alibaba, the biggest e-retailer in the world that does more transactions that Amazon ad eBay put together. He is the man behind the $150 billion Ant Financial which runs the Alipay App in Mainland China.
While China has made its stance clear in recent times regarding Bitcoin and other cryptocurrencies, the Chinese billionaire has adopted a similar stance.
Chinese has banned all cryptocurrencies and ICO's from operating in Mainland China and its Central Bank has taken pride in seeing China's Bitcoin usage plummet.
However, Jack Ma is paying special attention to Bitcoin and isn't willing to dismiss the world's most popular cryptocurrency without fully understanding the value that it can bring to society and the benefits it brings as a currency. The Chinese billionaire is known for thinking out of the box and pushing the boundaries in order to develop new products and services that can be enjoyed by the younger generation.
While Jack Ma states that he is interested in Bitcoin, he admits that he is a lot more interested in the technology behind Bitcoin and other cryptocurrencies.
Blockchain For A Cashless Society
Jack Ma is very interested in developing a cashless society and he believes that the blockchain can make this very possible. He has a strong team that will look take his ideas and implement them across their different verticals.
In a statement, Ma said
Mine and Alibaba's job is we will move the world into a cashless society. The society can make everybody equal, inclusive to get the money they need, make sure it is sustainable and is transparent. I hate corruption. I don't have opportunity is ok. But I don't want somebody through a dirty way take away my opportunity. This is why we want a cashless society
Most of China already runs on cashless payments as the Chinese have become very comfortable in using their smartphones that are NFC enabled to make payments via Point of Sale (POS) terminals which are present in various outlets and shopping centers. The Alipay app is also widely used across the Mainland and a number of companies use the app to make immediate salary payments to their employees on a monthly basis.
Alibaba Group
Ma and his team will continue to research blockchain technology and will look to improve their existing products and come out with new ones to make the dream of a cashless society a complete reality.