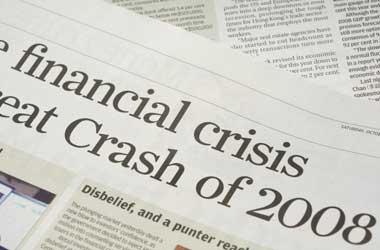 The 2008 financial crisis was a devastating event to the global financial industry. Even though a decade has passed, it is still affecting people today.
According to a study by the Resolution Foundation, millennials who entered the job market around the time of the financial crash are feeling the repercussions even today. This has affected their ability to start families and deal with a variety of financial pressures.
The study which is part of the think tank's "Earnings Outlook," studied which groups had their wages most affected by the financial crisis.
Millennial pay was seen to have suffered the most among the wage groups, while those older were seen to have their pay recover to previous levels and even exceed them. Right now, those in their 30s are seeing average wages seven percent below their peak before the crisis.
 PBS NewsHour
Most of these workers were in the 20s when the 2008 financial crisis hit and they were among the hardest hit. According to the data, wages fell by 11 percent during the period of 2009 to 2014, though it did recover a bit.
According to the Resolution Foundation, this pay drop has affected their lifestyles negatively, making it difficult for them to face the various financial pressures of growing older.
Good News On The Horizon
However, this pay drop seems to be finally going away. The study shows that wages started to go up again in 2018. The think tank expects salaries to go up by 1.5 percent, adjusted for inflation, in 2019. This reflects the easing of inflation and salary growth staying at three percent. This is the largest inflation-adjusted pay growth since the Brexit vote. However, it is still lower than the 2.1 percent growth before the financial crisis.
In a statement, Dan Tomlinson, a policy analyst at the Resolution Foundation said
It's important that we see pay growth returning, productivity growth driving higher pay and helping these people to be able to afford to do things like settle down, have a family, and move into their own home.
All wage groups are expected to benefit from this pay increase, although millennials will still be lagging behind. There is a bit of advice that the study can give that can help them catch up: change jobs.
The data shows that the wage increases are the biggest among those that moved jobs. Expert analysts point out that people looking for stronger pay growth can ditch their old employer and get a new one for a 4.5 percent pay increase compared to just a 0.5 percent increase if they stay with their old job.